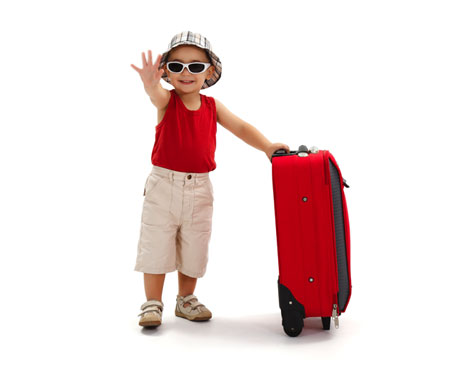 All properties are fully equipped except for linens, towels, and paper products. We do rent sheets and towels for an additional fee. Contact our office for more information.
Groceries, we suggest you stop at Food Lion at the intersection of 13 and 175 (Chincoteague Road) for your main shopping. There are several markets on the Island that carry basic necessities, along with seafood and produce markets.
We also offer CSA travel protection and CSA Security Deposit Protection.
Please contact our office if you have any questions or need assistance, we are here to help you find your perfect vacation getaway!
TERMS & CONDITIONS OF RENTAL CONTRACT
Prime Season rates apply the 2nd weekend of June until the weekend after Labor Day.  Off Season rates apply the weekend after Labor Day until the 2nd weekend of June.  Rates posted are weekly.  We are required to collect state sales tax (5.3%) and local occupancy tax (7%). A $39.00 processing fee is charged for all reservations.
Rent and Security Deposit– The advanced rent (half the base rent +processing fee) is due within 10 days of the date the reservation is made or the reservation will be cancelled automatically. The remaining balance and security deposit is due 30 days prior to check-in. Automatic cancellation will result if not received 30 days prior to check-in. KEYS WILL NOT BE ISSUED OR LEFT FOR YOU UNTIL YOUR SIGNED CONTRACT INCLUDING TERMS AND CONDITIONS AND FINAL PAYMENT ARE RECEIVED.
Cancellation and refund of advance deposit–Cancellation and refund of advance deposit – Cancellations made 60 days prior to arrival will receive 100% of refund of all monies minus $ 39 Processing Fee and Any Credit Card Convenience Fees Paid.  If less than 60 days: the advanced rent is only refundable subject to the following: The property is re-rented for the same period. Re-rental of less than a full week will be refunded on a pro-rated basis. The Agent will retain a $39.00 processing charge and any convenience fees charged. *Deposits are not refunded for ANY reason (including bad weather).
Personal checks will be accepted for advance rental deposits received by our office at least 30 days before your check-in date. Visa, MasterCard, and Discover are accepted. A 3% convenience fee is applied to all credit/debit card payments. Personal or business checks are not accepted upon arrival. Only cash, Travelers Checks, or credit/debit cards. A $40.00 fee is applied to all returned checks. If Harbour Rentals has to re-issue a check for any reason, a $40 service charge will apply.
Check-In/Check-Out– Check-in time is firmly set at 3:00 p.m. . Late arrivals and Sunday Check-In- Pick up keys in an envelope located in the vinyl cabinet beside the Coldwwell Banker entrance. Check-Out time is before 10:00 a.m.  Keys not returned to the office by 10:30 a.m. will result in a $30.00 charge held from the security deposit. Do not return to the house after the keys are turned in.
Damages & Security Deposit-Tenant and any member of Tenant's party are responsible for damages that occur during your occupancy (except normal wear and tear). Replacement cost of lost or damaged items will be charged to the security deposit. Should damages exceed damage deposit, you will be responsible for the total amount of damages. A $600.00 Security Deposit will be held by Harbour Rentals until the property has been checked for damages or loss. Any outstanding balances will be deducted from the security deposit.  Deposits will be held for not more than 30 days. Reservations and/or security deposits may be held in an interest bearing account, with interest accruing to the Agent.
CSA Damage Protection-As part of your stay you may purchase a Vacation Rental Protection plan designed to cover unintentional damages to the rental unit interior that occur during your stay provided they are disclosed to management prior to check-out. If purchased, the policy will pay a maximum benefit of $3000.00. Any damages that exceed $3000.00 or are not covered under the plan will be charged to the credit card on file.  If, during your stay at one of our rental properties, an insured person causes any damage to real or personal property of the unit as a result of inadvertent acts or omissions, the Insurer will reimburse the Insured for the cost of repair or the actual cash value of such property up to a maximum benefit of $3000.00]. Certain terms and conditions apply.  Full details of the Vacation Rental Damage coverage are contained in the Description of Coverage or Insurance Policy   https://www.csatravelprotection.com/certpolicy.do?product=GR330.  The Vacation Rental Damage plan can be purchased up to, and including at, check-in.  By submitting payment for this plan, you authorize and request CSA Travel Protection and Insurance Services to pay directly Harbour Rentals any amount payable under the terms and conditions of the Vacation Rental Damage https://www.csatravelprotection.com/certpolicy.do?product=G-10VRD .   Please contact Harbour Rentals directly if you do not wish to participate in this assignment.  In the event you do not wish to purchase this plan, a $600 security deposit is required
The $ 70 Damage Protection Plan does not cover intentional damages, theft or extra cleaning fees incurred during your stay. There must be a credit card on file to cover any additional costs not covered by the security protection plan.
Family Groups– Agent is authorized, through contract with the property Owner, to rent only to family groups.  Groups renting under false pretenses will be evicted without refund.  State & County health regulations require homes on septic systems be limited to two occupants per bedroom.  Bedding is listed only to accommodate flexibility in sleeping arrangements & not to represent occupancy.  Over occupancy is a SERIOUS VIOLATION of this Contract.  The hosting of parties, which would increase occupancy in the home, on decks, stairs or anywhere on the property is not permitted.  RVs are not permitted on the grounds of any unit at any time. Subletting is not permitted.
Maximum Occupancy-Each lease clearly specifies the maximum number of occupants permitted. This number includes all overnight guests as well. Exceeding this limit is a breach of this contract and the security deposit will be forfeited. All occupants must observe all local and community rules, covenants and restrictions.
Smoking and Vaping– All of our rentals are non-smoking and non-vaping.  Evidence of smoking in a rental will result in automatic loss of the entire security deposit.
Trash-All trash must be properly bagged and removed from the property. Boogie boards, chairs, boxes etc. are not permitted for trash pick up. You will be informed of the trash pick-up day upon your arrival. Failure to follow this procedure will result in a $30.00 charge held from the security
deposit.
Telephones– Most homes have removed landlines, but should you have one, telephones are for local use only. Long distance calls made should be applied to a calling card or made collect. If any toll calls appear on an owner's telephone bill during the dates of your stay a $20.00 service fee plus the amount of the calls will be deducted from your Security Deposit.
Pets-We offer some houses that allow pets. A non-refundable $75.00 per pet deposit is required. Should any damage occur from the pet, then damages will be deducted from your Security Deposit. Please ask your Rental Agent which homes allow pets. Any pet taken into a home that does not allow pets will result in the loss of the security deposit.
Surrender of Premises – Tenant must leave Property in as clean condition as found, all dishes washed & put away, all food removed from refrigerator & refrigerator wiped clean, all trash removed from house & all beds made prior to departure at check-out.  Failure to abide by this provision may result in a reasonable clean-up fee charged to the tenant. Any damages to the Property, which occur during Tenant's occupancy, are tenant's responsibility & must be reported to Agent immediately & paid for prior to departure.
Miscellaneous Provisions–a. Rearranging of the furniture is not permitted. b. Charcoal grilling shall not be allowed on decks, porches or close to the house.  c. Fireworks are not permitted anywhere inside or outside of the property.  Evidence of fireworks will result in loss of security deposit.  d. Tenant acknowledges that any type of construction may be ongoing at adjoining or nearby properties. Neither Agent nor Owner is responsible for any objectionable noise or activity related to the same.
All our houses are fully equipped and furnished for comfort and convenience. Cooking and eating utensils are provided, as are blankets. Linens, bath towels, pillows and paper products are not provided.
Tenant acknowledges that the equipment and furnishings at the property are the Owner's preference and are set up for normal housekeeping. Tenants shall not be entitled to any rebate for inoperative appliances, including internet or WiFi. Upon notification by Tenant of any malfunction, the Agent will make every reasonable effort to have such appliances repaired. Replacement or repair of television, VCR, DVD or stereo, when provided by an Owner is not guaranteed.
Properties are not rented subject to the Tenants approval upon arrival. We attempt to describe each property accurately and whenever possible encourage you to inspect a property before renting it (not when you arrive to check-in). Some homes do not have television or telephone. This is noted in the amenities of each particular property or ask your rental Agent. In the event that you rent a home without a phone, our office number may be given to the family for emergency purposes only. Emergency (only) messages will be delivered by our office.
Harbour Rentals reserves the right to substitute accommodations if property becomes unavailable due to transfer of ownership or any reason beyond our control.